Meet our Speaker.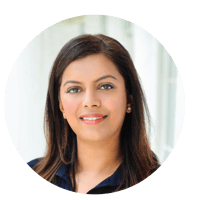 Devie Mohan - Co-founder and CEO of Burnmark
Devie Mohan is an influential writer, speaker and commentator on fintech, and has been listed as a top 10 global fintech influencer by several groups. Devie is the co-founder and CEO of Burnmark, a fintech research company, that supplies research and data to players of the fintech ecosystem.
Devie has helped several banks, fintech startups, innovation groups and investors understand the trends in the fintech industry, helping them set their corporate, marketing and investment strategies. She is also a proponent of a fintech ecosystem where banks and startups collaborate to drive innovation.