At the Retail Banking International Conference, which takes place in the heart of Amsterdam, the future of retail banking across Europe will be discussed. The event provides European perspectives on key issues facing the industry: PSD2, fintech finance, open banking, alternative lending and ever-changing customer priorities.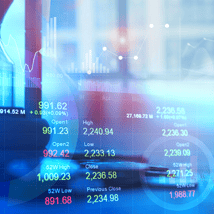 Robo advice is another trend that has captured a lot of attention in the financial services sector of late. Munnypot is a recent arrival on the UK market that allows consumers to manage their savings digitally. The platform makes straightforward and easy to understand financial advice which is available to everyone, at a fraction of the cost of most financial advisors or wealth managers.
Munnypot address the financial advice gap affecting 16 million people across Britain. As of May 2015, 47 percent of consumers had not received any form of financial advice within the last three years, yet research suggests that the demand is there – up to 5.4 million extra people would consider paying for advice if it would cost less. Besides that, consumer behaviour shows that people are now comfortable using technology for more and more purchases, via both websites and apps. Munnypot is an organisation that puts these trends into practice with their solution.
Partners five°degrees, Virtual Affairs, and Ortec are all part of the Retail Banking International event, which takes place on the 15th of November in Amsterdam. At the event, Andrew Fay, Munnypot CEO, is a keynote speaker. He will demonstrate the relevance and diversity of Munnypot for other financial products. The implementation of the cutting edge Robo Advisory Solution at Munnypot, based in the United Kingdom, was done by these parties.
We would love to meet you at the event, let us know if you are going!
Read the Munnypot case study to find out more about the cutting edge Robo advice solution.