Join us at the Europe's biggest fintech event in Amsterdam on June 4-6. This market-leading three-day event brings together the entire payments, FinTech and financial services industry. Ideas are created, partnerships are formed, and future trends are imagined.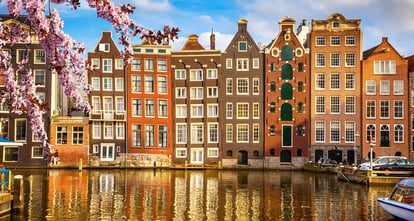 To learn more about how future proof your digital banking transformation is, visit the fintech experts from five°degrees at booth C84 during the event. Experience what great fintech minds can do for you, helping you with the switch to digital banking.
Let's talk about how to speed up your journey to digital. Learn more about the best roadmap to digital banking or experience our Matrix digital banking platform and find out more about joining our fintech partner ecosystem.
And make sure you experience what happens when fintech minds compete physically in a real race at our booth!
We also host an exclusive networking cocktail event at Strand Zuid, near the RAI on the 5th of June from 5pm-7pm. Enjoy Amsterdam by boat with drinks and snacks and catch up with the fintech minds from five°degrees. No need to have a ticket for Money20/20 to join us at this fun event.
If you haven't registered for Money20/20 yet, please use our discount code and don't forget to register for our cocktail event.
We are looking forward to meeting you soon!