In this new blog series, we set out to share our thoughts on key subjects around digital banking, based on our extensive experience and vision on the digital core banking landscape. Our first blog is written by Jeffrey Severijn who is five°degrees Chief Delivery Officer, and is responsible for the implementation projects at our clients.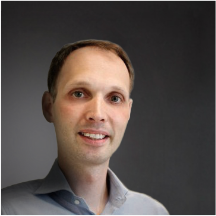 five°degrees has never had a failed project, which is something that we are very proud of. Based on our extensive experience in delivering successful projects, we have put together a top 5 of essential ingredients to make any banking technology project a success:
1. Be predictable
Predictability and quality are top of any bank's wish list when it comes to technology projects. Predictability applies to costs, timescales and the scope of the delivery. Lessons gained from early projects must feed into your processes and work practices to create a more structured way of working. Our project managers are trained to not just to focus on controlling the project itself, but also make sure our clients have real time detailed insight in the status of the project and the subdeliverables, using collaboration tools like Confluence and Jira. All basic requirements to use reach the right level of predictability. This the key to predictability.

2. Use an agile way of working
Our approach is refined to three phases: Initiation, Implementation and User Acceptance Testing (UAT) respectively. We have refined each phase to achieve the desired structured approach and the required level of predictability. In the initiation phase, we define the high-level scope of the project to make both parties have a clear view on the mutual goal. Instead of creating a massive requirements document up front, we now start short phases of work, typically two to three weeks each, where we pick a requirement, build it, and test it and have it approved by the client. This allows us to continuously show progress and easily adjust the scope if required, because every project will always provide some progressive insight during the implementation.

3. Leave the 'nice to have' requirements for later
By keeping focus on the core requirements, your business will benefit much earlier. When working iterative, users can get up and running with the core as soon as possible. We typically define it in a so called Minimal Viable Product (MVP). Starting with an MVP approach lowers the risks of a project and shortens the time to market. The 'nice to have' requirements are often the hardest ones to build, so it should make sense to build them when the core is already up and running and fully tested.

4. Continuous training
As a company, we invest in processes, product, but also in people. We have created a Matrix Academy, to provide detailed, relevant training for our staff around our core Matrix digital banking and back office platforms, to make sure all our employees are continuously up to date on the latest additions and technologies. We have great teams within which a few individuals might move around but the core remains in place. This adds to that predictability and is a major contributor to successful projects.
 
5. Track record says it all
Take a look at a suppliers track record, see if they put their money where their mouth is, see how many of their projects are successful. Most importantly: what is their DNA - is it to add value to their customers and make them successful at any cost or refer to legal contracts when they need to actually deliver.

five°degrees has succeeded at every project in which we engaged. This is something we are very proud of. The knowledge we gain during each project feeds into our processes and work practices, making them very structured. Because of the iterative approach, customers of five°degrees enjoy a 100% track record in their projects.