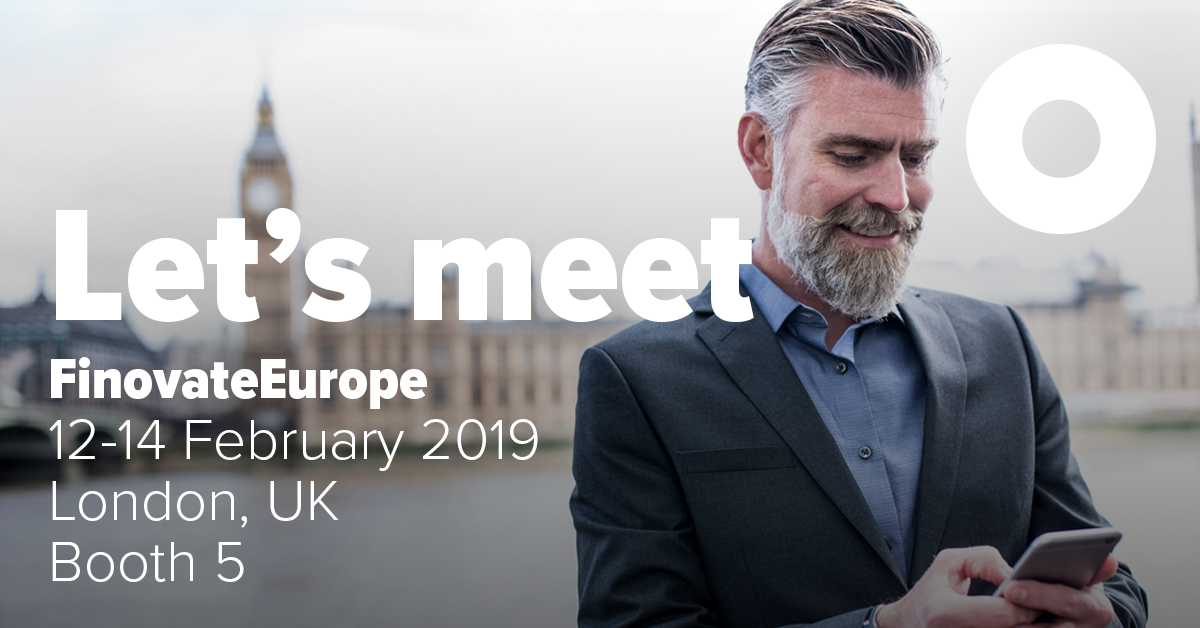 We are excited to announce that we have been selected to demo at FinovateEurope 2019 for the 7th consecutive year.
FinovateEurope's unique 7 minutes demo format puts more than 65 cutting-edge solutions on stage. It brings you more than 120 expert speakers to give insights on the latest innovations in the financial world and banking technology. New for this year, there will be a deep-dive Summit Day on AI and Open Banking. You will have the chance to speak directly with the innovators to find solutions to your business challenges.
Join us for this three-day fintech event! If you haven't registered yet you can use our 20% discount code by filling out the form.
Schedule a meeting or a demo session of our digital banking platform Matrix. Or come chat with fintech engineers at Booth 5. We are looking forward to meeting you at the event.

Let's shape the future of digital banking together.


Place: Tobacco Dock, London, United Kingdom
Date: 12-14 February 2019