Speakers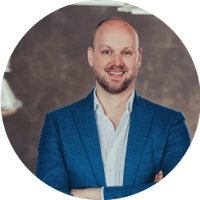 Host
Frank Imhof – Customer Success Manager
Frank has guided many banks in their digital transformation, both building something new from scratch and expanding on an already existing architecture. His greatest reward lies in the connection made with clients and colleagues during the journey of the banking project. Frank brings both technical expertise and business sense to the table. This results in a unique eye for intelligent solutions to business challenges.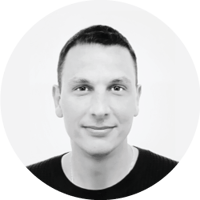 Host
Toma Lulgjuraj, VP of experience design
This exclusive webinar is lead by Toma Lulgjuraj, VP of experience design at five°degrees. Toma holds well over a decade of experience in user experience, design and digital strategy both in and outside of Europe. His passion for client value and his international experience bring a valuable perspective to every conversation. financial services industry from many points of view. As your moderator, she will be guiding the webinar to maximize your return on your time invested.