Banks across the world commit to renewing their core systems with digital technology, recognising that legacy technology no longer supports their needs and will have to be replaced in the next few years.
It is sometimes assumed that disruptive technology is the preserve of challenger banks and fintechs, a misconception fuelled by the struggle faced by incumbent banks to react quickly to market change. It is true that incumbents often face greater regulatory constraints and that challenger banks and fintechs can choose to compete only on specific products and services. However, a digital core system can help established banks get closer to their customer base - vital in an era of consumer frustration with financial institutions.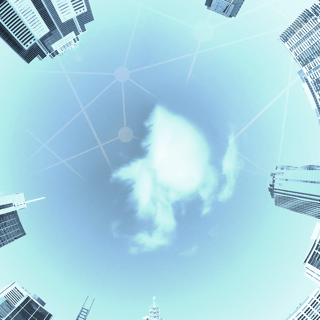 Bank technology change needs to focus on the digitalisation of core banking, implementing a much more flexible digital banking platform on top of a traditional core system. In this scenario, strong executable workflow and orchestration capabilities allow banks to tailor products and services.

Many banks that have tried to digitise their services have started in the front layer with portals or apps. But we believe it is more effective to focus on all three layers of the core banking platform – the presentation layer; the client and orchestration layer; and the product layer.

Customers increasingly expect a seamless customer experience from their bank. However, many banks have multiple back-ends for different types of product that mingle product and client information. Our view is that these systems need to be separated into
• A thin presentation layer of information for customers (and employees who also use the system)
• A client and orchestration layer focused on handling all client related processes and information that orchestrates between the presentation layer, the back-end and the fintech ecosystem • A product layer focused on handling products, ideally containing no client information • A true digital core banking system takes this process a stage further by using APIs.
At the client and orchestration layer, these interfaces unlock the potential of the fintech world, enabling customers to make use of providers developing niche services.
In this environment, banks and fintechs provide customers with access to products and services from other providers as well as their own, interconnecting via open APIs. This is part of the trend towards a more interconnected model where banks use the services of their competitors to fill gaps in their offerings. The processes are adjustable in the client and orchestration layer and products are configurable in the back layer, meaning banks can make changes and introduce new products and services in a matter of weeks rather than months.
As outlined above, there is more to being a digital bank than having a great website or app. It also requires the implementation of next generation banking software in the mid and back layer to provide the customer experience that customers already expect – and receive - from other service providers.
To learn more about how you can achieve true digital transformation read our "Digital Core" white paper.