The arrival of the Second Payment Services Directive into law marks a fundamental shift in the relationship between financial institutions and their customers, although its full impact will not be felt for some time.
PSD2 the key points
The Second Payment Services Directive (PSD2) sets out a common legal framework for businesses and consumers when making and receiving payments within the European Economic Area (EEA). The updated directive was required to be implemented as national law by all EEA member states by 13 January 2018, with the exception of certain rules around strong customer authentication and secure communication.
PSD2 gives customers the right to use what are termed Payment Initiation Service Providers (PISPs) and Account Information Service Providers (AISPs) where the payment account is accessible online and where they have given their explicit consent.
Despite the massive publicity surrounding PSD2 and extensive discussion of its potential impact on banks and their customers, financial institutions across Europe were still grappling with the technical challenges posed by the directive even as the deadline was reached. In the UK, the BBC reported that a number of banks and building societies were granted additional time to prepare themselves.
Open banking: opportunity for banks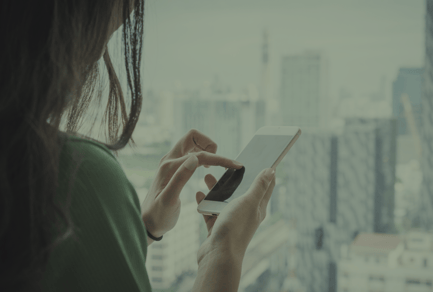 Our view has always been that limiting (or even postponing) investment is the worst possible strategy. Open APIs provide a unique opportunity for retail banks to put themselves back at the center of their customers' lifestyles.
Use of APIs by banks to provide access to their own services provides huge opportunities for other parties to create a network of partners and services, including product and service providers and/or distribution channels. For developers, it means building applications with APIs to access new services across new marketplaces.
A rich, interconnected banking ecosystem should create enormous value for banking customers, transforming their experience. We have already seen the emergence of marketplace banks in the Netherlands, while in the UK, the Competition and Market Authority has imposed measures to ensure banks work harder for customers.
What does PSD2 mean for customers?
An immediate effect of the implementation of PSD2 is that retailers are no longer allowed to levy an additional charge on customers who pay for a purchase with a credit or debit card or via a smartphone payment system.
Customers may not experience a 'big bang' since they can still be charged a booking fee or service charge if it is unrelated to the payment method. However, in the longer term this is likely to encourage retailers to offer payment methods that are less expensive to process (such as peer-to-peer payments), leading to real savings for consumers.
One of the key aspects of PSD2 is increased security of online payments and account access, partly facilitated by the open banking structure. Strong customer authentication is required for most transactions and flexibility around authentication provides opportunities for innovation in areas such as biometrics. With consumers much more trusting of providers that they currently associate with payments, banks have an opportunity to increase confidence in the financial sector.
While the General Data Protection Regulation or GDPR does not come into effect until May, fintechs have been at pains to assure consumers that they will be informed about what they are consenting to their data being used for and whether that data will be shared with other organisations. This assurance is critical to the development of open innovation.
Interested in knowing more? You will find answers to all your questions in our PSD2 white paper: