In the recent article "PSD2: Changing Banking As We Know It" for the Journal of Digital Banking, Peter-Jan van de Venn, five°degrees' Chief Commercial Officer looks at the potential of PSD2 as a catalyst for unique customer-oriented change.
Regulations such as PSD2 and the related GDPR are essential drivers for the acceleration of marketplace banking, where banks act as 'orchestrating hubs' for financial services across a huge marketplace; trusted go-betweens for many services that can be added, modified or deleted.
Use of APIs by banks to provide access to their own services provides huge opportunities for other parties to create a network of partners and services, including product and service providers and/or distribution channels. For developers, it means building applications with APIs to access new services across new marketplaces.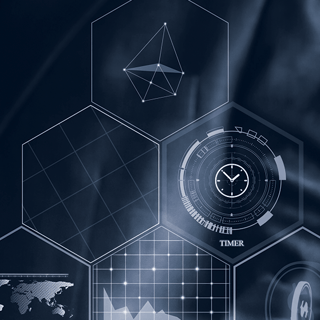 We have already seen the emergence of marketplace banks in the Netherlands. In the UK, the Competition and Market Authority has imposed measures to ensure banks work harder for customers and the benefits of new technology are fully exploited that go far beyond PSD2.
A rich, interconnected ecosystem should create a unique value for banking customers, transforming their experience and even restoring trust in the financial sector. However, we must also recognise that for traditional banks, there will be mental or cultural obstacles to be overcome.
They might feel that investing in PSD2 could hamper their revenue streams or - even more dauntingly - invite competition. But limiting (or even postponing) investment would be the worst possible strategy. Open APIs provide a unique opportunity for retail banks to put themselves back at the center of their customers' lifestyles.
Another PSD2 highlight is the increased security of online payments and account access, partly facilitated by the open banking structure. Strong customer authentication is required for most transactions and flexibility around authentication provides opportunities for innovation in areas such as biometrics.
According to Gartner, digital leaders and CIOs in EU-based banks should use the introduction of PSD2 to upgrade their digital banking capabilities. Incumbent banks have a competitive advantage - while fintechs typically have the technology, the idea and the entrepreneurial spirit, incumbents still 'own' the customers' bank accounts.
With the proper API infrastructure in place, banks can combine their service offerings with third party services while keeping a 360 degree customer view. Most importantly, PSD2 gives banks the opportunity to be proactive and gain a competitive advantage by embracing open innovation.
Many of the most eligible fintech partners are already forging relationships with banks. If they don't want to see their proactive peers exploit first-mover advantage, banks need to adopt an outside-in approach, asking how they can better serve their customers and look at interconnected ecosystems rather than siloed portfolios.
Read our PSD2 white paper to learn more about when is the best time to start planning for the post-PSD2 world.