Matrix co-founder, Martijn Hohmann, takes a look at where marketplace banking is heading or, in some cases, has already reached at his presentation at EBF (European Banking Forum) 2017.

Tomorrow's bank will be part of a networked, fully connected environment, which brings both threats and opportunities. At present, we are mostly at Marketplace Banking 1.0, if you like. Today's banks now need to use services and APIs to improve their reach to their customers, to offer third-party products and services as part of a much more convenient and relevant proposition than in the past.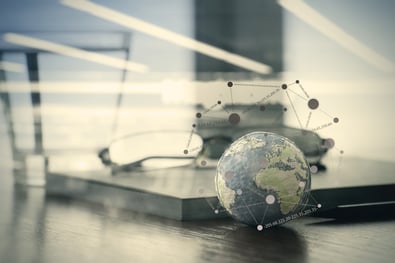 Within the fully networked environment, others will expect to connect to your APIs so that the connectivity is two-way. Distribution won't only be via the bank's channels, it will also be via third-parties.
In fact, it could be argued that this is no longer an essential attribute of tomorrow's bank but is actually a requirement in today's marketplace.
Look at Dutch distributor, Bunq. In one month, it added five connections to bring third-party offerings into its proposition, from Pathe, Exact, Informer, Moneybird and Otly for a range of financial and non-financial products and services. It has added others since then and will undoubtedly continue to do so. It offers a public API for building apps and integrating other businesses.
This model breaks up the traditional building blocks of a bank, comprising balance sheet, back office and distribution. The API and the quality of this becomes a defining factor. In effect, the API becomes a product of the bank.
There are more benefits than downsides to this disruption, so long as the new world can be embraced within the mind-set and platforms of the institution. Arguably mid-sized banks are in a good position because they have the flexibility to move faster than their tier one peers. For the latter, the most likely route is via green-field offshoots due to the inability to turn around their traditional business models and technology within an acceptable timespan.
Fintechs can help so that banks don't have to do this all on their own. The modern distribution platform is likely to include third-party services, including in the cloud, with a flexible and dynamic mid-office that can manage the two-way connectivity as well as the connectivity to the old back-end technology.
This is where our Matrix platform maps on perfectly, as it was built for the marketplace bank of today and tomorrow, managing the complexity and allowing users to remain relevant to their customers. No one wants to be the next Kodak or the many other companies that were stuck with a broken business model while the world moved rapidly forwards.
This means there is an urgency that not everyone has yet woken up to. We can only guess what the future holds. But banks that use Matrix are ready for any future fintech development.