Lending money lies at the very heart of banking. Most people at some time in their lives want to borrow money to achieve their dreams. Think about purchasing a house, or buying a new car, or sending their child to university. Few people can fund these life-changing choices from their savings. Companies need to borrow as well: SME loans let companies expand their horizons into new products, branches and regions.
Lending means growth, for you as a bank, and for your customers.

A complex range of products
Lending and leasing products take many different forms, ranging from retail loans such as consumer loans, mortgages or student loans, through to commercial loans that include corporate loans, operational leasing, hire purchase or equipment financing. The list of products is long and the structures behind the loans can be complex, and traditionally loans are time-consuming to arrange and require plenty of paper work and checks before they are finalized.
Issues with traditional banks
Introducing a new lending or leasing product in a traditional bank can be a time-consuming exercise.
Do you know your customer? Are they a safe bet? Secured or unsecured loan? Which assets can the loan be secured against? Not knowing your customer will increase the risk.
And there's the paperwork. Do you expect the customer to visit a bank branch, or can you collect all information online? The easier the process, the greater the chance of winning the customer.

What if the loan product needs to be changed or when there are new regulations? Product adjustments can be long and complex, and informing the customer is no easy task.
Digital banks offer flexibility and agility
A digital bank should be able to offer the full suite of lending and leasing products, and a flexible product builder to create and maintain them. Products must be quickly brought to market and adjusted quickly when necessary.

Your lending and leasing products may change over their lifecycle as interest rates change, regulations are updated, tax rates are adjusted, or your product portfolio evolves. Products in a digital banking platform should be highly-customizable, offering the flexibility and agility to reflect or even lead market trends. New products will be easily created using a digital bank's product builder which allows industry standards to be implemented yet offers the ultimate flexibility for fine-tuning.

Keeping a customer up to date about their loan is critical both for the customer and for your bank. Customers will need to be told about expected payments, loan balances, policy updates and rate changes. A product builder will allow automatic alerts to be added to each product, and the form of communication to be customized to the customer's preferences.
Lending and leasing with the Matrix Platform
Matrix lending & leasing is the product administration module supporting the full life-cycle of loan products and their related agreements within the five°degrees Matrix Platform. It's the in-service calculation and management engine that's industry-proven for handling a wide-range of complex lending and leasing products. It has agility and high levels of adaptability that allow loan products to be easily added and updated. All customer-related processes such as workflows, emailing and document generation are located in Matrix mid, keeping lending & leasing as a lean back-office solution.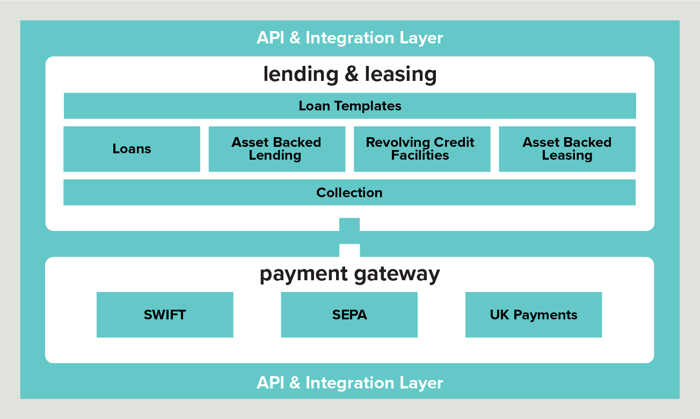 Download the Matrix lending & leasing brochure to learn about the wide range of products which five°degrees supports, and how lending & leasing can enhance your loans strategy.