The different topics that run through the agenda of this week's EBF (European Banking Forum) show all point to the seismic change that is coming for the financial service sector. That change will leave no area of operations or customer experience untouched. It will mean a central role for new players and unprecedented challenges for the incumbents. In the new world, technology will be key and it remains to be seen who will harness it and who will be sidelined by it.
Ultimately, the number one attribute for success is to accept the need to transform, innovate and invest. It is a cultural challenge as much as a technology one.
The culture change will need much better partnering than in the past. 'Open API banking: Enabling radical change in the customer experience', is the title of the talk on 10th May, Wednesday at EBF by five°degrees' co-founder, Martijn Hohmann, and in many ways it addresses precisely this.
Banks cannot continue to adopt the view that if something isn't invented in-house, then it isn't relevant. Anyone stuck in that mindset is likely to become a utility, retaining some of the infrastructure for financial services but losing hold of the customer relationship.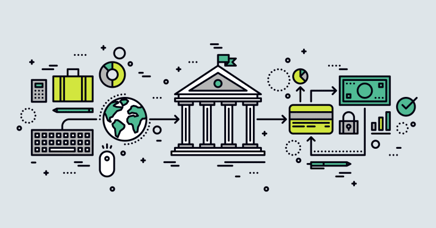 'Marketplace banking' is the phrase that has come to describe the much deeper, broader interaction that many players will seek. They will become ever more relevant to their customers, both with their own products and services and, increasingly, with third-party ones as well. These will be offered at precisely the moment that they are relevant to the customer, in part drawing on big data and generally much better analytics to identify that relevance.
It will put huge pressure on legacy IT infrastructures, forcing banks to open up these to the outside world on a much more regular basis than at present. The sector is moving, as a result, to an intelligent orchestration layer in front of the back office and linked to any front-end, to provide flexible, consistent, high-quality customer service that is no longer hampered by the old technology that sits in the background.
Indeed, it is likely that this 'mid-office' approach is the only one that is feasible in most organizations if they are going to meet the challenges in time. The speed of the changes works against the high risk, 'big bang' back office replacements. Instead, increasing numbers of banks are looking to implement a much more flexible layer within much a shorter timeframe with a much quicker return on the investment. After this, a gradual phasing out of the back-end legacy might then be feasible.
PSD2 is one of the drivers of change but this should not be seen as merely a need to comply with new regulations. The changes are both a threat and an opportunity. Fintech companies have some advantages, banks have others (scale and customer ownership), there is everything to play for.